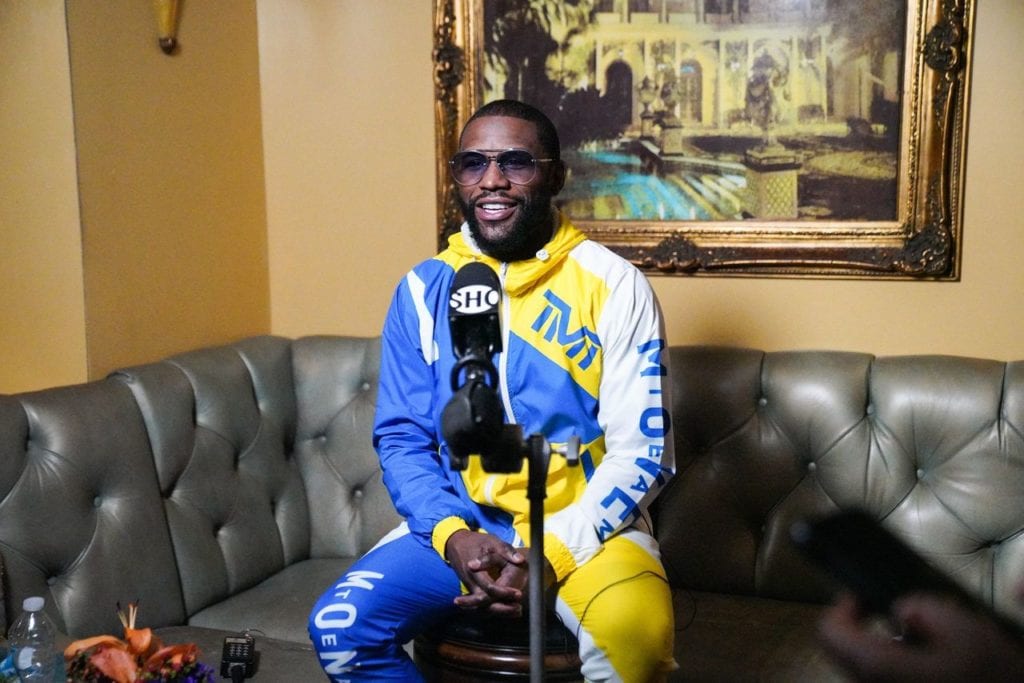 News
Floyd Mayweather Has Done It Again With Paul Exhibition
Floyd Mayweather Has Done It Again With Paul Exhibition
Floyd Mayweather is taking on Logan Paul this Sunday night at Hard Rock Stadium in Miami, Florida and I'd be a goof and a pretty poor liar if I tried tell you I wasn't going to watch the exhibition.
The interest in the in-ring return of Mayweather regardless of what is at stake other than those who placed a wager or flyer on Paul getting lucky has beaten down even the cynic in me, "Mr. Boxing Purist Guy" into the event that is still available on pay-per-view for $49.99.
Who did I get on board with this? I mean, the undercard fight I wanted to see got pulled once Jean Pascal decided to fail multiple drug tests and was replaced on a week's notice with Dervin Colina.  You don't need me to tell you how much that stinks, but Jarrett Hurd taking on Luis Arias still has my attention.
Check out our latest Big Fight Weekend Podcast where we speak with Steve Farhood from Showtime about the matchup between Mayweather-Paul and more. Click below.
But the main event is what everyone is here for and I got to tell you, everything leading up to this reminded me faster than Mayweather's shoulder roll why he is still the #1 name in boxing, like it or not.
"Floyd would argue this really isn't a transition for him," Showtime Sports president Stephen Espinoza said in a piece by Lance Pugmire of The Athletic. "He has been doing this now for most of his career — turning ordinary events into worldwide, pop-culture spectacles."
This gave your friendly neighborhood boxing writer a chance on various media outlets over the world places talking about the fight which is exactly what it will be, a spectacle. I mean, this fight, once the bell rings on Mayweather-Paul, is a farce but this joke got me an opportunity to talk boxing in South Africa about it. Very honoring, but that also reminded me why Triller pushed their fight card back faster than the speed of lightning once this fight was made official to June 19.
"The boxing was the mashed potatoes. I guess these guys now are the gravy. I retired from boxing, but I didn't retire from entertainment or from making money," Mayweather said at the media presser Thursday.
No doubt about it, this is making a lot of it.