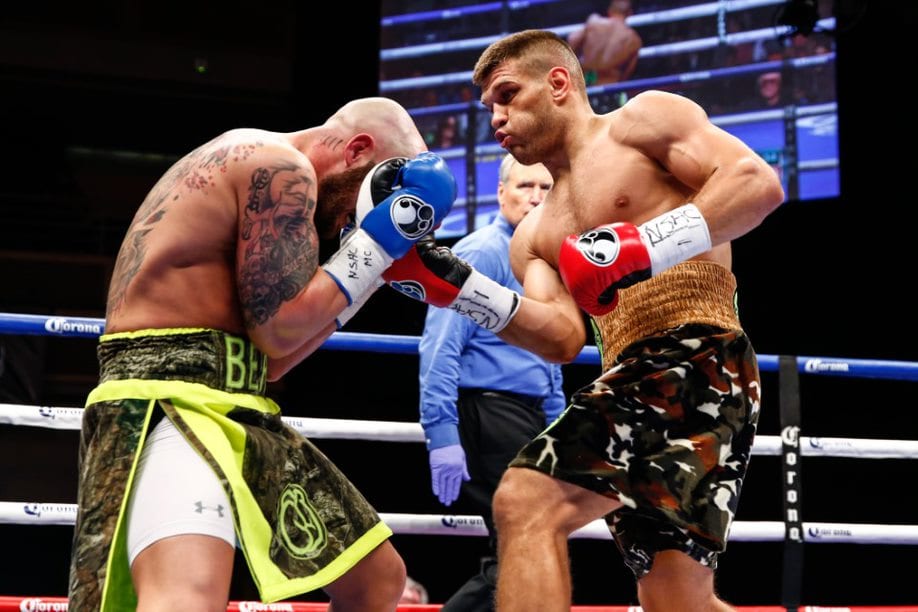 News
Derevyanchenko- 'I think I'm the better fighter'
Derevyanchenko- 'I think I'm the better fighter'
Sergiy Derevyanchenko is hoping the third time is the charm at capturing at a world title on September 26 when he takes on Jermall Charlo on the first-ever Showtime pay-per-view doubleheader.
The Ukrainian born Derevyanchenko (13-2, 10 KOs), speaking with the media on the virtual press conference tour Monday afternoon, didn't lack any confidence in his ability to defeat Charlo (30-0,20 KO).
"From the first second, I will be prepared to go to work," Derevyanchenko mentioned on the virtual press call Monday. "I will be ready from the first second to the final bell."
"Charlo thinks he's the best in the world, and I believe I'm the best in the world. I think I'm the better fighter," Derevyanchenko said" The great thing is that we're actually going to get a chance to settle it and we'll see who the best in the world really is.
— Sergiy Derevyanchenko (@SDerevyanchenko) August 30, 2020
Derevyanchenko, who turns 35  in October as stated before, is getting a third chance at a world title contest. His first two have been on the wrong end of matchups between Daniel Jacobs and last year's hard-fought defeat against Gennadiy Golovkin last October at Madison Square Garden. Those contests he feels will help give him the edge when he steps in against Charlo.
"I've had the experience of fighting at this level against the likes of Jacobs and Golovkin, which gave me the confidence and experience of fighting at the highest level. I have supreme, utmost confidence in myself," Derevyanchenko noted.
"What I've said before is that I have a lot of experience, and that might be an issue for Charlo. I never said it would be too much for him, but we will find out on fight night.
We'll see how that experience pays off at the end of the month, but it is without question that this matchup is one that is circled on everyone's calendar.