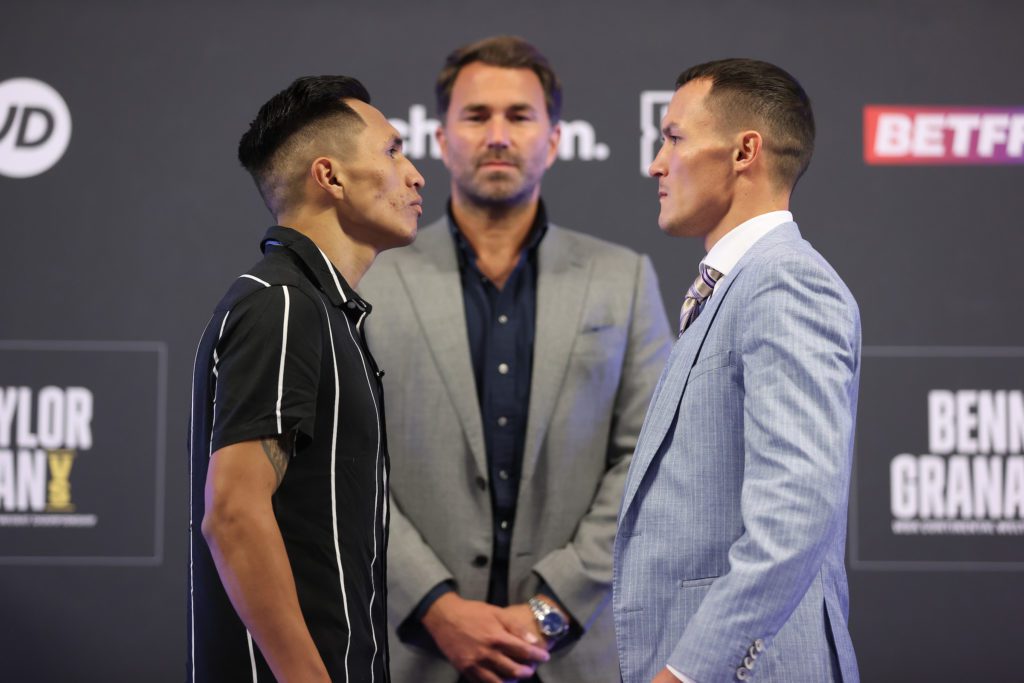 News
Can Mauricio Lara Beat Josh Warrington Again?
Can Mauricio Lara Beat Josh Warrington Again?
Mauricio Lara is in action this Saturday, as he has a chance to repeat history, when he faces Josh Warrington live from Leeds, England.
Lara speaking at the final presser on Thursday stated that fight fans may not have known of him back in February when he stopped Warrington in a shocker upset, but they may know him now.
"I'm now completely and 100% focused on putting on a good show on Saturday. I'm prepared not 100%, but 1000%. Perhaps people didn't know me previously, but they do now in certain areas, there's going to be a repeat of what happened – there are no surprises in life," Lara stated at the final press conference Thursday.
Hear us discussing the Lara-Warrington contest on the latest "Big Fight Weekend" Podcast with a special guest this week Carlos Toro.
Lara pulled off at the time a big upset, as he traveled from Mexico to stop the former WBA Featherweight champ Warrington in the 9th round back in February. Despite that win, Lara feels that he isn't getting the respect from Warrington for his biggest pro victory.
"It really hurt me that a great champion like him [Josh] didn't give me the credit for my performance but that's in the past now. I can't wait for Saturday to come along now and I'm going to show him, in his words, that we're definitely not on the same level – I'll have my hand raised on Saturday night," Lara said.
FINAL FACE OFF 🔥🔥🔥

Tomorrow night… They do it again!

Mauricio Lara 💥💥 @J_Warrington #LaraWarrington2 pic.twitter.com/823nHT4fyv

— Matchroom Boxing (@MatchroomBoxing) September 3, 2021
While he feels disrespected for his efforts, Lara also is an slight underdog to repeat what he did in February on most sports books. This fight on Saturday airing on DAZN worldwide will show either the Lara win wasn't a fluke or more about the status of former titleholder Warrington and his days staying at featherweight. Whatever the case, Mauricio Lara is ready this Saturday for Warrington in the ring.
"I've prepared for a knockout, but I've also prepared for the twelve rounds, I can assure you it won't go the distance.