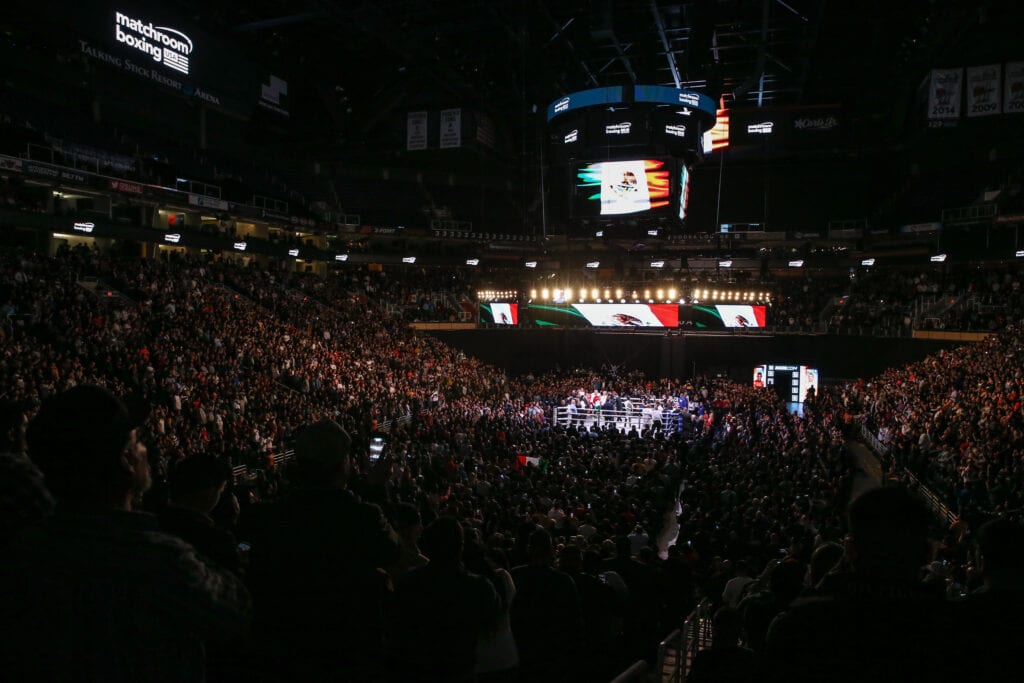 News
Tyson destroyed Pinklon Thomas in 1987
Tyson destroyed Pinklon Thomas in 1987
Just over three decades ago, Mike Tyson with the most menacing fighter on the planet. And, during his string of fantastic victories and knockouts in the late 1980's Pinklon Thomas became his latest victim after a lethal barrage put him down and out.
The night was May 30th, 1987, as Tyson defended the WBA and WBC versions of the Heavyweight Championship at the Las Vegas Hilton outdoor Arena.
Tyson had won the WBA belt in a largely dull 12-round victory just two months earlier over James "Bonecrusher" Smith. That's where the dynamic WBC Champ had struggled with Smith repeatedly, grabbing and holding him every time he got close.
Still, Tyson landed far more of the clean punches over the 12 rounds and there was no dispute that he deserved the decision. However, questions were now arising as to whether the twenty-one-year-old Tyson was going to ascend to Heights where Larry Holmes and Muhammad Ali had before him?
Those two iconic names had essentially defined the Heavyweight Championship in terms of number of title wins and defenses in the 60s, 70s, and 80s.
And in this fight with the 29-1-1 Thomas Tyson reasserted his tremendous hand speed and power for all to see.
Re-ive it from the HBO broadcast with Barry Tomkins, Sugar Ray Leonard and Larry Merchant on the call:
It didn't take long for Tyson to rock Thomas with a solid right-left combination in round one, forcing him to take the "Bonecrusher tactic" of grabbing onto Tyson. However, Tyson was more ready this time for the clutching, as he repeatedly went to the body, while following up with hooks or upper cuts whenever Thomas would try to hold him for any length of time.
Tyson then began to show off a strong left jab and remain patient at the urging of his trainer Kevin Rooney as rounds 2-5 went by. He also was landing the much heavier punches, including straight right hands and left hooks, as Thomas's face began to swell.
Finally, after a lengthy delay at the end of the fifth round, where Thomas needed a new left glove put on because his original one was damaged, Tyson moved in for the kill. Just a minute into the sixth round, he rocked Thomas, again with an uppercut.
And, this time, Tyson followed with several rights and lefts, as Thomas wobbled around the middle of the ring unable to grab him or fire back.
Tyson finally landed a solid right and with Thomas's guard down at his waist, a booming left sending him spilling over his left side and onto his back.
Legendary referee Carlos Padilla administered account, but it wasn't necessary, as Thomas didn't beat it. And, Thomas' Hall of Fame trainer for the fight, Angelo Dundee, had already jumped into the ring to make sure the fight would be stopped.
The victory pushed Tyson's record at that time to 30 – 0, 27 KOs. And,  just two months later "Iron Mike" was back in the ring wiping out Tony Tucker over 12 rounds to capture the IBF version of the title. Thus, he became the first Undisputed Heavyweight champion since Ali held all of the belts in the 1970s.
Tyson would go on to defend the Undisputed Championship six more times, including a brutal KO of Holmes in January of 1988. However, his seemingly "unstoppable" career got derailed in February of 1990, when Buster Douglas pulled arguably the greatest upset in the history of boxing, knocking Tyson out in the 10th round in Tokyo Japan.
Tyson later would face prison time after a rape conviction in Indiana in 1992. But, he emerged three years later and eventually recaptured the Undisputed Crown over the course of wins in 1995 and 96. Only, to have Evander Holyfield upset him with an 11th round TKO, again, in Vegas.
Holyfield also suffered the dubious embarrassment of Tyson biting part of his ear off in their bizarre rematch in June the following year. Tyson never regained a portion of the title after that night.
Tyson Ultimately finished with a career record of 50-6 and on that May night in 1987 (and, as Pinklon Thomas can testify, he was as brutal in a heavyweight title fight as ever.