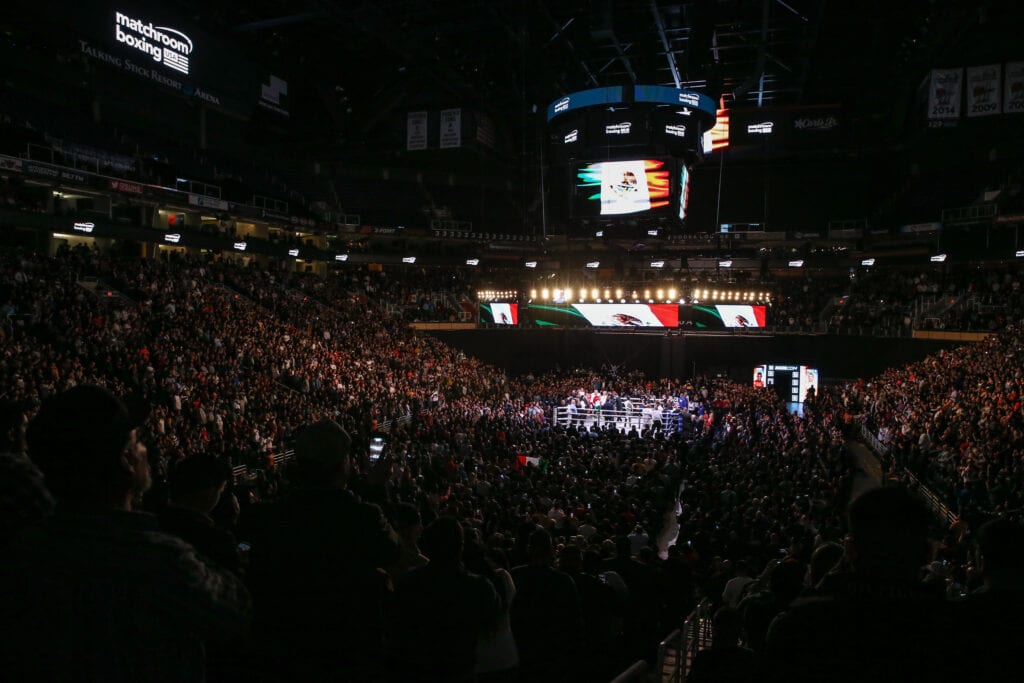 News
Tim Tszyu scored dominating TKO Wednesday night
Tim Tszyu scored dominating TKO Wednesday night
Coming into Wednesday night's highly anticipated Junior Middleweight showdown in Australia, former World Welterweight champ Jeff Horn and his representatives questioned whether unbeaten Tim Tszyu was "out of his depth" in stepping up to fight him? As it turns out, it was Horn who had no business being in the ring with Tszyu in a one-sided loss.
The unbeaten contender Tszyu completely dismantled the former WBO Welterweight Champion on his way to a stoppage at the end of the eighth round for a TKO win. And, that now has put Tszyu in the conversation for a World Championship shot himself.
@ThePugilistMag Thanks ! #TeamTszyu pic.twitter.com/lFS3Sr9TR3

— Stephen Hicks (@HicksYarra) August 26, 2020
The 25 year old Tszyu, the son of Hall of Fame legend Kostya Tszyu, was younger and stronger from the opening bell, as he continued to land lead right hands and hard lefts of the body throughout the fight. And, Horn had little answer other than to hold and maul Tszyu throughout the fight
Tszyu, who improves to 16 – 0, 12 KOs, scored the first knockdown of the fight with a hard left to the head that caught Horn coming in round three. Horn was up almost immediately, took the mandatory eight count and finished the round a bit wobbly but was able to go on.
But, round after round Tszyu continued to press the action, land the lead right and Horn essentially had no answers.
The 6th round saw Tszyu  score a second knockdown after another hard right hand to the head was followed with a wicked left again to the right rib area. Horn went down on one knee.
Horn took several more hard shots with the referee Phil Austin looking on closely, but survived the round. Tszyu continued to press the action and dominate, as Horn's face was swelling.
The man who beat Manny Pacquiao by decision in a shocker in 2017 to win the WBO 147 lb. title was obviously tired and out-gunned on this night. Late in the eighth, it was a flurry of punches by Tszyu that had Austin again, looking in to stop the fight, but the bell sounded to save him.
However, Horn's corner then had seen enough and halted the scheduled 10 round non-title fight.
The 32 year old Horn dropped to 20-3-1 and has now been stopped in three of his last four fights.
When it was done, the new star of Australian boxing, Tszyu, said to the thousands in attendance in Townsville,
"All respect to Jeff. He's achieved so much for Australia. It's an honor set out in an event like this, in a stadium with a fellow like that. Respect to Jeff.
This is a 'Young Man's sport" and I was better this time. Give me competition and I'm going to 'sink or swim.' And, I'm not going to sink."
When asked what was next? Tszyu stated,
"From Australia to the US to Russia. I want the real world title straps around my waist. I'll be back in the gym Monday. I'll be training. Because I know this is not the end. There's much more to come."
The same can't be said for Horn, who seemed like a fighter who is at the end of his career, and said in the ring after the fight he would take time with his wife and children to decide if he will fight anymore.
And, he acknowledged the obvious, that Tszyu is now the "face of boxing" in Australia.
Tszyu would love a shot at WBO Jr. Middleweight Champ, Patrick Teixeira, but that may not come until after he wins another significant fight in 2021, etc.