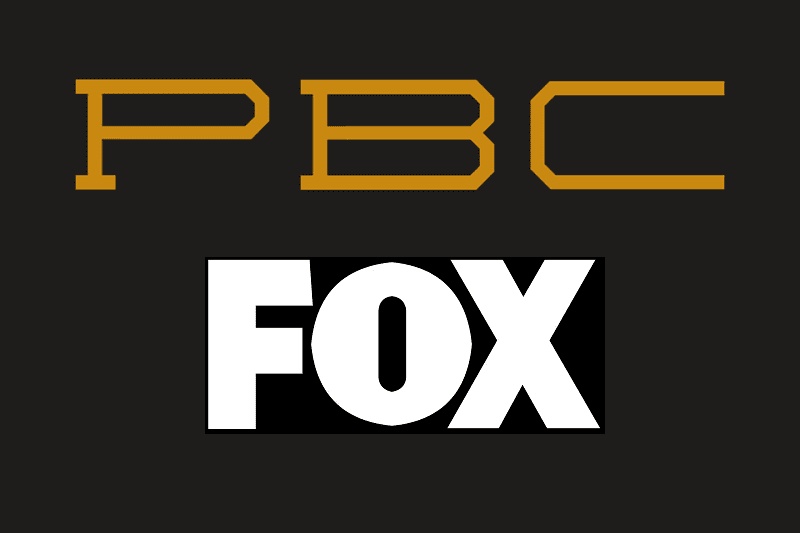 News
Fox Sports Will Continue PBC Relationship In 2022?
Fox Sports Will Continue PBC Relationship In 2022?
On Tuesday afternoon, a report surfaced that Fox Sports and Premier Boxing Champions will broadcast a rare Christmas night fight card in New Jersey. And further, after much speculation that their deal would be over at the end of this year, the broadcaster will continue the relationship with the boxing series.
First, Boxingscene.com's Keith Idec wrote that popular Welterweight contender Vito Mielnecki will headline a show from the Prudential Center in New Jersey on December 25th,
Vito Mielnicki Jr. To Headline FOX Show Christmas Night At Prudential Center In Newark https://t.co/AC0WIMv1Wl pic.twitter.com/NuP9rzJjxX

— BoxingScene.com (@boxingscene) October 12, 2021
"The broadcast network, as part of its deal with Al Haymon's Premier Boxing Champions, has agreed to air a multi-fight card December 25 from Prudential Center in Newark, New Jersey. Christmas falls on a Saturday this year and PBC must produce a certain number of shows per calendar year to fulfill its contractual obligation with FOX, which has exercised the fourth-year option to which it was entitled as part of a three-year deal it entered with PBC in September 2018.
The Christmas show will feature welterweight prospect Vito Mielnicki Jr. in the main event. Mielnicki's opponent had not been secured as of Tuesday afternoon."
It's believed that the 9-1 Mielnicki's opponent will be James Martin Martin of Philadelphia. Martin (7-3) upset Mielnicki by majority eight round decision on a Fox/PBC card back in April. They had wanted the two to rematch in late July, but Martin came in over lb. over the Junior Middleweight limit the day before their bout.
Mielnicki wiped out 24 hour replacement Noah Kidd in just two rounds, the next night.
Back to the intriguing report that Fox will continue, at least for another year, to broadcast boxing with PBC. We have written previously that the relationship had been in doubt. Specifically, that Fox would look to save money and emphasize other areas like their highly successful and lucrative NFL, Major League Baseball and NASCAR packages.
There had been speculation that PBC would instead go with Viacom/CBS, which they were previously buying network TV time in 2015-17 to televise fights. Viacom is also the parent company of Showtime Premium Cable, which has had a long relationship with Premier Boxing Champions, their title fights and even, pay per views.
An example, Showtime will be the outlet that broadcasts the Canelo Alvarez-Caleb Plant Undisputed Super Middleweight title bout coming November 6th.
Fox Sports was the producer of last Saturday night's Tyson Fury's spectacular 11th round TKO win over Deontay Wilder on PPV from Las Vegas. And, they have also been involved with several other PPV's including World Welterweight champs, Errol Spence and Manny Pacquiao.
Their deal with PBC calls for multiple fight cards to air each month on both Fox and Fox Sports 1 cable.