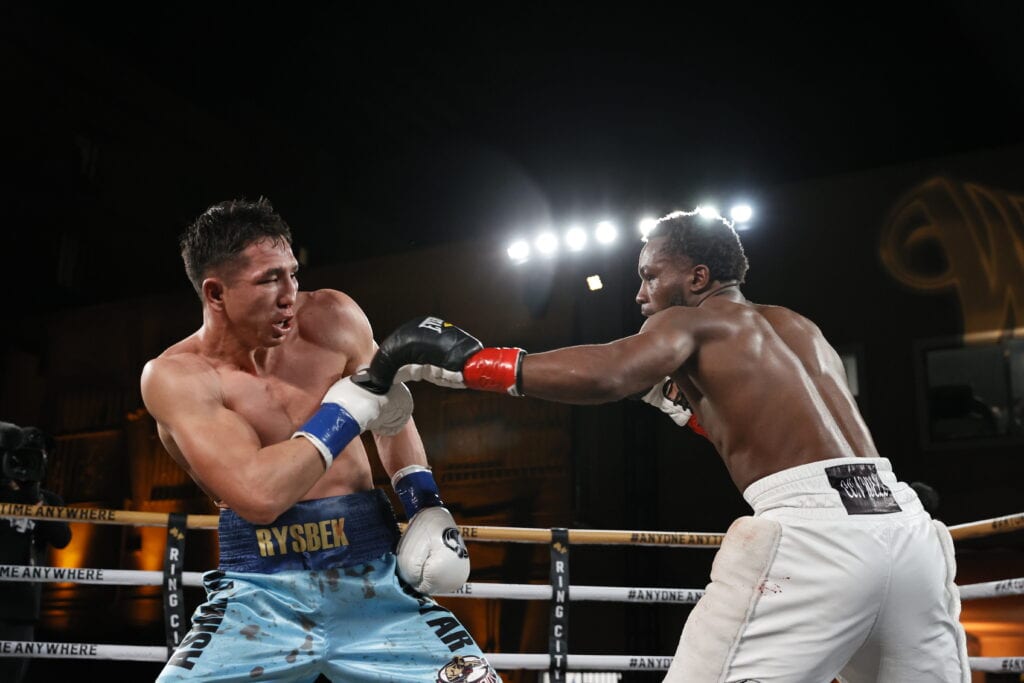 News
Charles Conwell Faked Injury To Get Out Of Golub Bout
Charles Conwell Faked Injury To Get Out Of Golub Bout
Undefeated super welterweight prospect Charles Conwell spoke with ESPN and mentioned he faked a hand injury on the advice of his manager, David McWater, to withdraw from an April 8 fight that was slated to headline a Ring City USA show.
Speaking with Mike Coppinger of ESPN, Conwell was set to headline the show that was to take place at West Point, New York before claiming injury. It was a card that also was plagued with Jermaine Franklin catching COVID and pulling out of his bout against Stephen Shaw, as well.
Or did he have one? In the case of Conwell, he now says the "hand injury" was a lie.
Why the deceit? Conwell mentioned in the ESPN story that he had faked the injury so that he could fight on the undercard for Triller in their scheduled June 19 event in Miami featuring Teofimo Lopez vs. George Kambosos. That fight would have paid Conwell $80,000 against an easier opponent, Mark DeLuca, while the Ivan Golub "Ring City" bout would have paid $40,000.
"We said hand because that's the hardest to prove," Conwell said. "I didn't really think twice about it. I just said all right."
You're not supposed to tell people you faked an injury.

— adam abramowitz (@snboxing) August 17, 2021
David McWater, who manages Conwell, was asked about this and stated that there wasn't a reason for the bogus story, as the contracts weren't signed. "We could have pulled out for any reason," McWater said to ESPN. Not exactly a strong defense by the manager of Conwell, who also happens to manage the headliner of the proposed Triller event in Teofimo Lopez.
Everybody was hoping the Triller bout event, initially slated for June 5. This, as it had, before it fell through, about 12 fights scheduled, according to Boxrec. A majority of those fighters were managed by none other than David McWater and Split-T Management. Then, the card that got pushed back to June 19 in Miami before being scrapped altogether when Lopez had to withdraw from catching COVID.
Or did Lopez? It's well known that the event before being canceled in Miami had a hard time selling tickets.
Back to the Cleveland native,
"I did feel bad because I wanted to fight both times," Conwell said. "When I heard the whole card got canceled, it was really a bad look. … I didn't mean for the whole card to get shut down. I know Ring City put in a lot of work."
And he would be right,
"We are disappointed to hear this," a Ring City USA official told ESPN.
Pretty simple to see where what happened. Many people put their eggs on the Triller-Lopez fight happening in June, and that fight with Kambosos is still up in the air. The latest IBF sanctioning ruling says the fight has to occur by October in an area that doesn't have quarantine.
During the ESPN/Top Rank broadcast Saturday night, Coppinger mentioned that Triller was now putting that card on in Saudi Arabia. I'll believe that when I see it.
Conwell, meanwhile, is in action at the end of the month on the Jake Paul-Tyrone Wooley undercard in Cleveland on August 29.
And, in the meantime, Conwell gets to add his name to a list that no one wants to be a part of.
That's a list of fighters who for whatever reason (usually money), wanted to fake being hurt to get out of a fight.