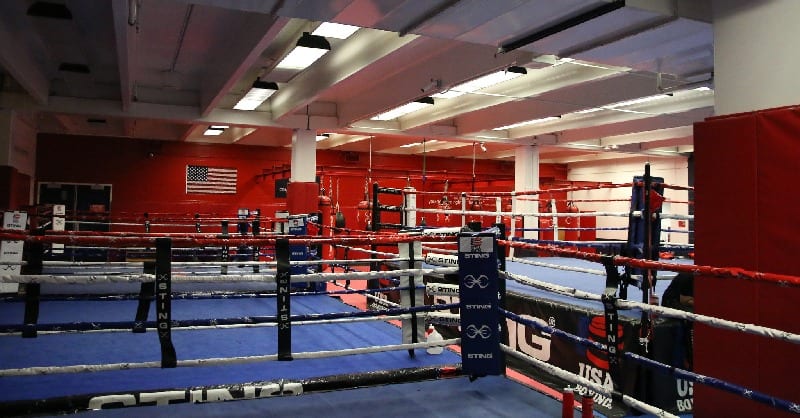 News
American "Tiger" Johnson Advanced To Olympic Quarterfinal
American "Tiger" Johnson Advanced To Olympic Quarterfinal
The United States continued it's men's boxing success in the year delayed Toyko Olympics on Tuesday night, as Delante "Tiger" Johnson advanced to the Welterweight quarterfinals.
The Cleveland native Johnson won for the second time already, when defeated Ablaikhan Zhussupov of Kazakhstan in their three round bout by a 4-1 decision,
U.S. boxer Delante Johnson controls fight to reach quarterfinals https://t.co/pCM8NWvvdx

— KOB 4 (@KOB4) July 27, 2021
The 22 year old Johnson out-slugged his opponent, who had advanced to the round of 16 on a bye, winning the last two rounds impressively to advance to the quarterfinals on Thursday. His win came after Johnson won a closer contest with Argentina's Brian Arregui in his opening fight. Johnson suffered a "flash knockdown" in the second round of that bout, but rallied to win the third round and get a 3-2 decision.
Johnson will now face Cuban Roniel Iglesias, who moved onto the quarterfinals via a split decision of his own over home country Japan's Sewonrets Okazawa also on Tuesday night in Tokyo. A victory in that fight puts him in the semi-finals and will ensure a medal for Johnson.
Meanwhile, there are other two serious contenders for medals, if not a Gold one in Tokyo.
Heavily favored Lightweight Keyshawn Davis will be in action in the round of 16 coming later this week. In his first fight, Davis took apart Enrico La Cruz of the Netherlands with an effective jab and superior hand speed on his way to 5-0 unanimous decision to move on to the quarterfinals.
Davis from Norfolk, VA, will take on Sofiane Oumiha of France in his next fight on Saturday morning in Japan.
Cincinnati's Duke Ragan has also made his way to the round of 16. This after was also victorious in his opening fight. Ragan won a close 3-2 decision on Saturday in Japan over France's Samuel Kistohurry. He will fight Serik Temirzhanov of Khazakhstan Wednesday morning in Japan to attempt to be in the final eight.
And finally, Middlweight Troy Isley of Alexandria, VA, also won his opening bout on Monday. That's when he dominated Belarussian Vitali Bandarenka winning all three rounds on all five judges cards for a shutout. However, Isley will face the Gold Medal favorite in Russian Gleb Bakshi, on Thursday night, in his round of 16 fight.