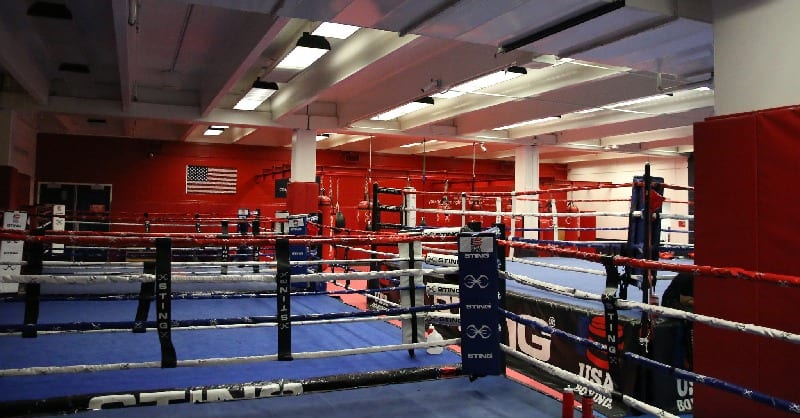 News
American Keyshawn Davis Scored Impressive TKO In Tokyo
American Keyshawn Davis Scored Impressive TKO In Tokyo
U.S. Gold Medal hopeful Keyshawn Davis sent a definitive message to the rest of the Lightweight bracket with a single "lightning bolt" right hand Saturday afternoon at the Tokyo Olympics.
The booming shot from the 22 year-old American resulted in a standing 8-count and eventually a referee stoppage against the number one seed in the Lightweight division Sofiane Oumiha of France. And, that punch has advanced Davis into the quarterfinal round,
Round 2: And that is it!

The ref stops the fight and @KeyshawnDavis8 takes the #1 seed by RSC!

— USA Boxing (@USABoxing) July 31, 2021
Oumiha, who had gotten a bye into the round of 16, started the fight landing a couple of significant punches in the opening minute, but Virginian Davis quickly got control with a quicker left jab and right hands behind it. Davis also landed a good left hook just before the end of round one, and he took the round on three of the five judges cards.
The American who turned Pro last year, while the Tokyo 2020 games were delayed and has already won three professional fights, showed some savvy and "stomped on the gas," as the second round began.
Favored to contend for a Gold Medal, Davis landed one solid left jab after another early on and he eventually scored a solid one-two combination more than getting the attention of his French opponent. Finally it was the hard overhand right that staggered Oumiha and the referee stepped in for a mandatory standing eight count. Looking into the eyes of the Frenchman, he didn't like what he saw and waved the fight off much to Oumiha's dismay.
However, it does go down as a second-round TKO win for Davis and the most impressive victory to date for the U.S. Men's Olympic boxing team and it puts Davis into the quarterfinals. The U.S. hasn't won a Gold of any kind in Men's boxing, since Andre Ward at the 2004 Athens games.
The last Lightweight Gold for an American is….wait for it….Oscar De La Hoya in the 1992 Barcelona Summer Olympics.
Coming up on Suday, American Duke Ragan will fight Ireland's Kurt Walker in his Featherweight quarterfinal. A win would guarantee the Ohio native Ragan, who like Davis has already turned pro/had fights, but is now back as an amateur, a medal of some kind.
Also, U.S. Super Heavyweight Richard Torrez of California will face Cuban Danier Pero is in the same situation in those quarterfinals on Sunday. That is, a victory away of being guaranteed a medal, as well.